AI tools are convenient for small businesses and startups looking to automate repetitive tasks. One of these tasks is bookkeeping as it can be redundant and time-consuming to execute manually, and outsourcing can be costly and hurt your budget. Here is where AI bookkeeping tools are extremely useful and life-saving!
AI Bookkeeping Tools are software applications using artificial intelligence and machine learning algorithms to automate and streamline the process of financial record-keeping. They make bookkeeping more efficient and accurate and take less time to execute tasks. These AI tools can help businesses and solopreneurs manage their finances, track expenses, generate reports, and reduce the load of manual data entry and reconciliation. Sounds exciting, right?
We have compiled the Best 7 AI Bookkeeping Tools for 2024 for small businesses and solopreneurs.
Continue reading to find more information and choose the best AI tool for your cause.
Devi AI's AI bookkeeping tool is a highly anticipated addition to the impressive lineup of AI tools. It will bring automation and efficiency to your financial record-keeping, making it easier to manage expenses, track income, and maintain financial records. Bookeeping.ai by Devi AI automatically prepares ledger and financial statements for tax filing and business optimization.
Upload a bank statement. That's it!
1 Automated Bookkeeping
Upload a bank statement that's it. Bookeeping.ai will do everything for you.
2 Real-Time Accounting & Advice
Connect your bank account for real-time accounting and financial advice to grow your business.
3 Automate Receipt Collection
We will automatically pull all your receipts and match them with the transaction for 100% audit ready.
4 Chat with your Books
If you are a CPA or Business owner, chat with your books and find insights and valuable patterns.
Don't miss out! Subscribe to get early access here: https://bookeeping.ai.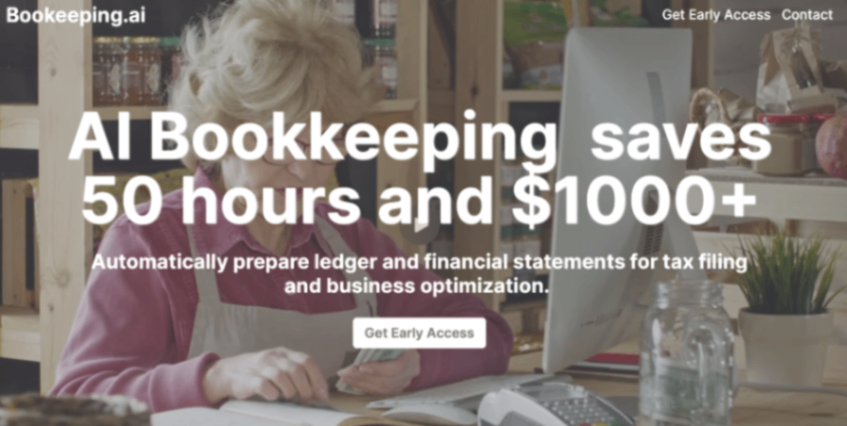 Devi AI is not just limited to AI bookkeeping. It is a 4-in-1 AI marketing super tool with the mission to change how businesses handle repetitive tasks in digital marketing and finance.
See other AI tools by Devi:
Zeni is a comprehensive AI bookkeeping tool offering end-to-end financial automation services for startups. It handles various bookkeeping tasks, including reconciliations, accounting, and financial reporting. Zeni's AI technology helps your company make data-driven decisions and improve financial operations.
Features:
Automated daily accounting and bookkeeping
Personal dashboard to see all data and make quick, real-time decisions- it calculates where your startup is burning cash!
PDF reports ready to forward to your investors
Budget and forecast expenses with AI without the need for Excel
API Integrations
Bank & Credit Card Reconciliations
Price: Starts at $549 per month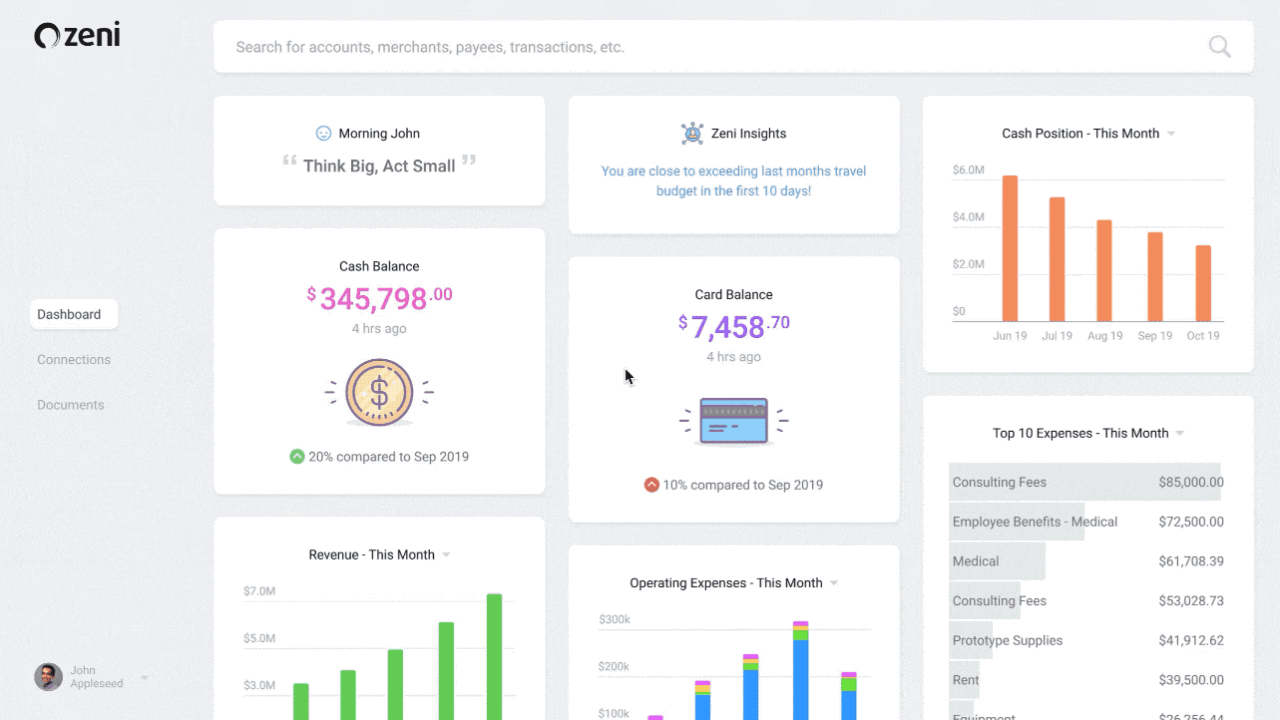 Vic AI focuses on automating and simplifying the accounts payable process. It uses AI to extract data from invoices, validate transactions, and streamline the approval process. Vic AI saves businesses time and reduces errors in your financial processes.
Features:
Accounts payable processing delivered with AI
Improve invoice processing productivity by 355%
Real-time insights, benchmark data, and cost optimization strategies
Master data and supplemental information from any ERP system via our open API and data models
Pricing: You need to contact Vic AI for pricing according to your needs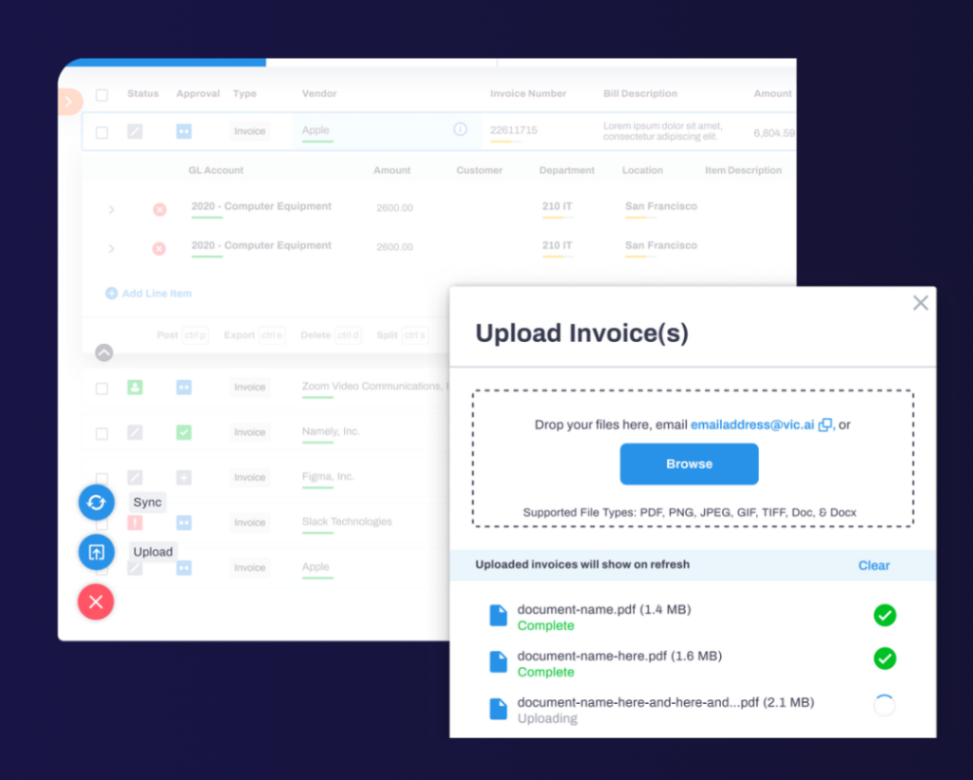 Docyt is an AI bookkeeping tool that provides automated expense tracking, receipt capture, and document management. It aims to simplify the management of financial documents and improve compliance with tax and regulatory requirements.
Features:
End-to-end bookkeeping
Capture and track revenue from the revenue system to the bank
Bill Pay, Expense Reimbursement, Receipt Capture, and Vendor 1099 Management
Manage your employee credit cards
Capture and reconcile receipts
Track undocumented expenses
Basic Reporting
Simple Bookkeeping Email Support
Dedicated Bookkeeping Expert
Multi-Entity Consolidations
Pricing: Starts at $299 per month for all back office accounting. It is $499 to include departmental bookkeeping.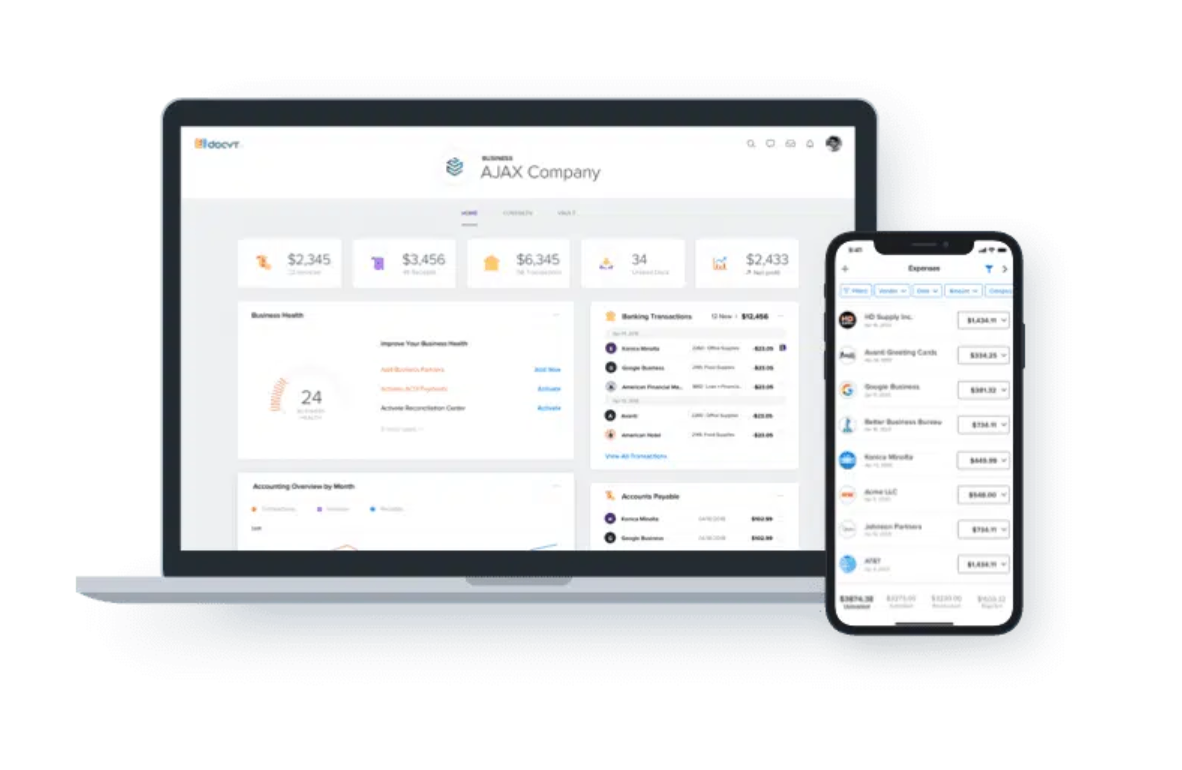 Truewind offers AI-powered bookkeeping and financial management solutions for your back office. It focuses on automating data entry, providing real-time financial insights, and assisting with budgeting and forecasting.
Features:
Accurate books every month with a concierge team and AI to provide unmatched precision and transparency
Monthly closing and financial reports to make informed and timely business decisions
Finance back-office services include R&D credits and tax filing
Monthly balance sheet, income statement, statement of cash flows, burn rate, and runway analysis
Pricing: You need to contact Truewind for pricing according to your needs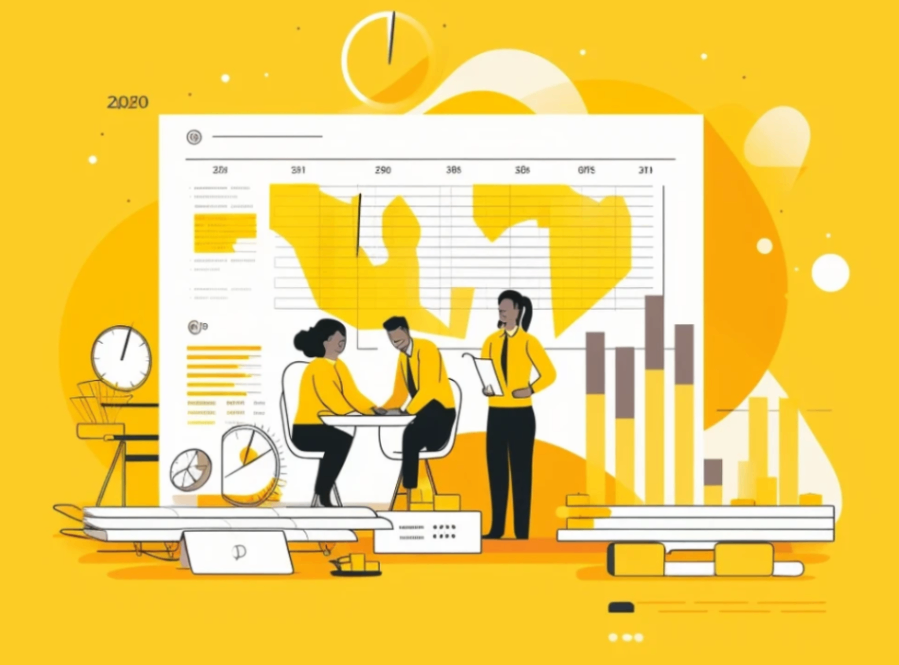 What is the Best AI Bookkeeping Tool?
Determining the best AI bookkeeping tool in 2024 depends on the needs and size of your business as well as your budget. Each of the tools mentioned above has its unique features and strengths. To find the best tool for your needs, consider factors such as the complexity of your financial operations, the transaction volume, and how much you would like to automate the processes.
As AI tools keep transforming how we do and experience business, it is optimal for your company or product to step up to the game and focus on growth. Automating many manual tasks can give you the bandwidth to save resources or take longer walks at the beach.
We hope this list has helped you evaluate the features, pricing, and suitability of AI Bookkeeping tools for your business to make an informed decision.