LinkedIn has over 875 million registered members in over 200 countries and provides a platform for businesses to advertise job openings, promote their brand, and connect with potential customers.
It is important to consider the age demographics of the platform's users, with Millennials being the largest group at 60%, followed by 35-54-year-olds at almost 18%, and 18-24-year-olds at 20%, while only 2% of users are 55 and older. This makes LinkedIn an essential tool for professionals in various industries.
Why should I monitor LinkedIn for leads?
There are several reasons why monitoring LinkedIn for leads is essential to your marketing strategy.
LinkedIn provides a wealth of information about individuals and companies, including job titles, company names, industry, and location, which can help you identify and target potential leads.
Monitoring LinkedIn for leads based on keyword alerts can help you find and connect with people who may be interested in your product or service.
Building relationships with potential leads on LinkedIn can ultimately convert them into customers.
LinkedIn provides tools and features, such as groups and company pages, which can help you reach a larger audience and establish your brand presence on the platform.
How do I monitor LinkedIn for keywords?
Monitoring keywords on LinkedIn can be done in two ways: manually or with the help of a social media listening tool.
If you want to monitor LinkedIn keywords manually, follow these instructions:
Identify the keywords you want to monitor. These could be related to your industry, product, service, or any other relevant topic.
Use the LinkedIn search bar to search for the keywords by selecting categories and using filters. Save the search by clicking the "Save search" button and choose to receive email alerts for new results.
Set up a LinkedIn alert for the saved search. This will notify you when new content or profiles that match your search criteria are added to LinkedIn.
To make your life easier, instead of manually monitoring, you can use a third-party social media monitoring tool, such as Devi AI, to monitor LinkedIn for keywords. This tool allows you to track keywords across multiple social media platforms, including LinkedIn, and provides advanced analytics and reporting features.
How can I get leads from LinkedIn?
These are a few social media marketing strategy tips to acquire leads from LinkedIn.
Optimize your LinkedIn profile
Ensure that your LinkedIn profile is complete, up-to-date, and showcases your expertise and experience. Use relevant keywords and phrases in your headline, summary, and work experience sections to make it easier for potential leads to find you.
Regularly engage with your LinkedIn network by sharing relevant content, commenting on posts, messaging connections, and joining relevant groups to build relationships and establish yourself as a thought leader in your industry.
Publish content on LinkedIn
Create and publish high-quality content, such as blog posts, articles, or videos using tools like FlexClip, on LinkedIn's publishing platform to demonstrate your expertise and provide value to your audience.
Use LinkedIn's advertising features
Consider using LinkedIn's advertising features, such as sponsored content, sponsored InMail, or LinkedIn Ads, to target and reach potential leads.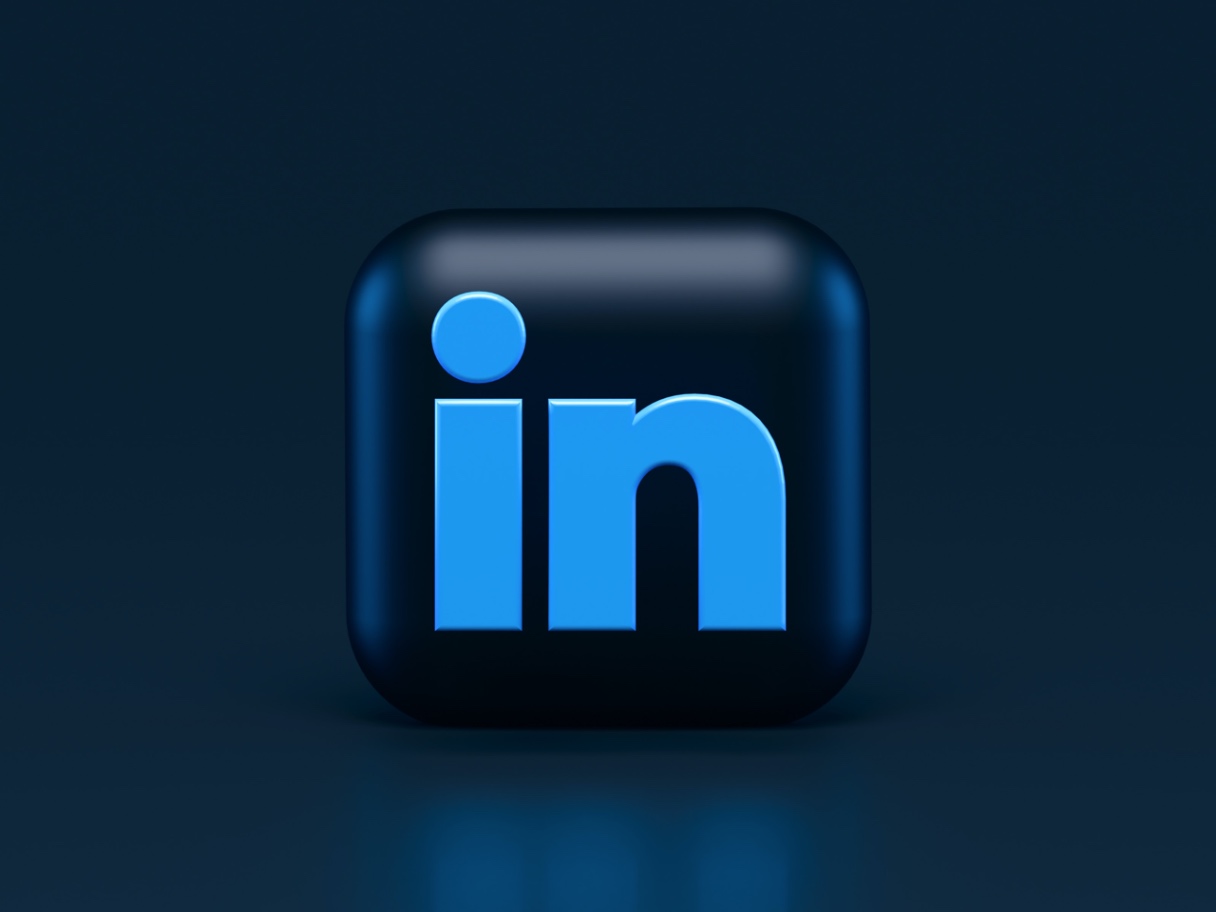 How can Devi AI help me monitor and generate leads from LinkedIn?
By using Devi AI to monitor LinkedIn for specific keywords related to your industry, products, or services, you can:
Identify potential leads: Devi AI can help you identify people and companies on LinkedIn who are talking about topics related to your business, and who may be interested in your products or services. This can provide you with a list of potential leads to follow up with.
Monitor brand reputation: Devi AI can monitor mentions of your brand or company on LinkedIn and provide you with real-time alerts and insights into what people are saying about your business. This can help you quickly respond to any negative comments or reviews and proactively manage your brand's reputation.
Stay up-to-date on industry trends: By monitoring LinkedIn for keywords related to your industry, Devi AI can help you stay up-to-date on the latest trends and developments. This can provide you with insights and opportunities to position your business as a thought leader in your industry and offer relevant products or services.
Identify competitor activity: Devi AI can also monitor LinkedIn for mentions of your competitors and their products or services. This can provide you with insights into their marketing and sales strategies and help you identify opportunities to differentiate your business from theirs.
What are the benefits of using Devi AI to help me monitor leads from LinkedIn?
You can benefit from using Devi in the following ways:
Monitor LinkedIn for keywords and other social media platforms: Automate leads monitoring with AI in LinkedIn and Facebook groups, Reddit and Twitter to save time and focus on other revenue-key business actions.
Ease LinkedIn leads outreach with AI: With one click, you can share personalized comments or replies created by ChatGPT with your business details. Save time and close more deals!
Visual Content: Auto-generate visual content every week with your business name, logo, and context. It generates in different formats: quote, inspiration, did you know, fun fact, and more! Once you approve it schedules it on all social media profiles :)
Schedule Content on LinkedIn and other Social Media: Choose when to share your AI-generated content in all your social media profiles to create a presence for your brand. You can edit it as much as you want or schedule it in 1-click.
Monitor Websites for Brands Mentions: Devi AI can help you monitor 3000+ top websites for mentions of your brand.
Monitor and Share News with AI: Get, schedule, and share the latest news in your industry so that you can establish yourself as a Twitter authority. All social media managers know how essential news content is for Twitter! Save time on this step in your monthly content crafting 😉
What are the main benefits of monitoring LinkedIn for keywords?
Your business can benefit from monitoring keywords on LinkedIn in multiple ways, however, some of the most remarkable are:
Stay up-to-date on relevant conversations and trends in your industry or niche.
Monitor competitor activity and identify new business opportunities.
Gain insights into the needs and preferences of your target audience and adjust your marketing and sales strategies accordingly.
Identify and engage with relevant content and profiles to build relationships with potential leads and establish your brand presence.
How can I save money on LinkedIn ads?
LinkedIn ads are the most expensive social media ads you can run. Consider the following tips to save your resources whilst running LinkedIn ads.
Define your target audience
Use LinkedIn's targeting options to define your audience based on demographics, job titles, company size, and other relevant criteria to ensure that your ads are reaching the right people.
Set a budget and bid strategically
Set a daily or overall budget for your LinkedIn ad campaigns and bid strategically to optimize your ad spend. Experiment with different bidding strategies, such as cost per click (CPC) or cost per impression (CPM), to find the one that works best for you.
Optimize your ad copy and creative
Create compelling ad copy and creative that resonates with your target audience to increase click-through rates (CTR) and conversions. Test different variations of your ads to identify which ones perform best and optimize accordingly.
Analyze your ad performance and optimize
Regularly analyze your ad performance using LinkedIn's analytics tools and make data-driven decisions to optimize your campaigns and maximize your ROI.
By monitoring LinkedIn for keywords using Devi AI, you can gain valuable insights and opportunities to generate leads, build relationships, and grow your business on the platform.