Twitter is one of the most popular social media platforms, and it reflects on its 237.8 million monetizable daily active users. Its natural immediacy has turned it into one of the most influential social media networks: it has a unique space for individuals and businesses to connect, share, and engage with their audience in real-time.
With Devi AI, you can stay on top of high-intent leads on Twitter and other platforms. It allows you to focus on building meaningful relationships and getting high-quality leads.
Why should I monitor Twitter for leads?
These are some of the ways in which AI social media monitoring for Twitter can benefit your business:
Join real-time conversations to acquire high-quality leads
Twitter is a platform where discussions happen in real time, so it is also an opportunity to engage with potential customers at the exact moment they are seeking information. If you monitor Twitter for keywords, you can identify potential leads and join in on the conversation to convert leads into customers.
Reach a large user base by discussing your business niche
By adding Twitter monitoring to your AI marketing strategy, you can reach a broad and diverse audience, increasing your brand visibility and exposure. This can be especially beneficial if you are looking to expand your reach and grow your customer base. As Twitter is mainly about thoughts and discussion, why not join to show your expertise?
Acquire customer insights for further campaigns
Twitter can provide valuable insights into customer behavior, preferences, and opinions. Moreover, if you track keywords in tweets and source customer data, you can create more effective and targeted campaigns, leading to higher conversion rates and better customer engagement.
Offer incredible public customer service
Another valuable reason to use a Twitter monitoring tool is the opportunity to offer enviable public customer service. Respond to your user queries, questions, and concerns about your product. Potential customers and leads will be delighted to know that they can count on a quick response if they ever encounter a problem with your product.
Overall, monitoring Twitter for leads can be a powerful practice for businesses looking to improve their social media marketing efforts and drive growth for long-term success. You can also utilize AI customer service features in Devi AI to help you automatically respond to your brand mentions and look after your reputation.
How do I monitor Twitter for keywords?
There are three main ways in which you can monitor Twitter for keywords. Some are more optimized than others, so let us take a look:
Twitter's advanced search tool allows you to search for specific keywords and hashtags on the platform. You can filter your search by language, location, date range, and more to find tweets that match your criteria. Even though this is a simple way to monitor Twitter, it can take up a lot of your time as it is manual work.
Third-party social media monitoring tools:
There are many third-party tools available that can help you monitor Twitter for keywords. These tools allow you to set up customized searches based on specific keywords and hashtags, and some even provide real-time alerts when new tweets match your search criteria.
An example is Devi AI, which integration with ChatGPT also allows you to create customer service messages in a second. It saves you time monitoring, but also typing.
If you want to combine manual work and social media monitoring tools, you could also create a Twitter list of accounts that are relevant to your business or industry and monitor those accounts for tweets that contain your desired keywords. This is a more manual approach, but it can be an effective way if you want to immerse yourself.
Using the best method for monitoring Twitter can help you stay on top of relevant conversations and engage with potential customers in real time.
How can I get leads from Twitter?
AI social media marketing is key in today's digital world, and choosing the correct platforms to place your efforts is as fundamental as the strategies you use.
There are several strategies you can use to get leads from Twitter. Here are a few to consider:
Use targeted hashtags to find leads on Twitter
Hashtags are a powerful tool for reaching potential customers on Twitter that goes both ways: you can find customers and help them find you. If you use hashtags that are relevant to your business or industry, you can make it easier for people to find your tweets and engage with your brand. You can also search for tweets containing relevant hashtags and join in on the conversation, which can help you connect with potential leads.
Offer valuable content to your Twitter followers
Providing valuable content on Twitter is a great way to attract potential leads. You can share blog posts, infographics, and other content that your target audience is likely to find useful. By offering valuable content, you can build trust with your audience and establish your brand as an authority in your industry.
Devi AI has an incredible feature that allows you to build authority through AI content creation: schedule the most relevant news in your niche in a few clicks. Learn more about it here.
Engage with your audience by monitoring Twitter mentions
Engaging with your audience on Twitter is key to building relationships and generating leads. You can respond to tweets, retweet and like content from your followers, and participate in relevant Twitter chats and conversations. Actually, 30% of consumers want to see brands using Twitter more. Take a look at the incredible engagement of brands like Wendy's or Duolingo, they not only respond to customers to offer great service but also take part in jokes.
An easy way to do it is by tracking your brand mentions on Twitter with an AI social media listening tool and responding shortly to customers. Devi AI can also help you create helpful responses with its ChatGPT integration.
Overall, generating leads from Twitter requires a strategic approach that combines valuable content, targeted hashtags, engagement, and social listening.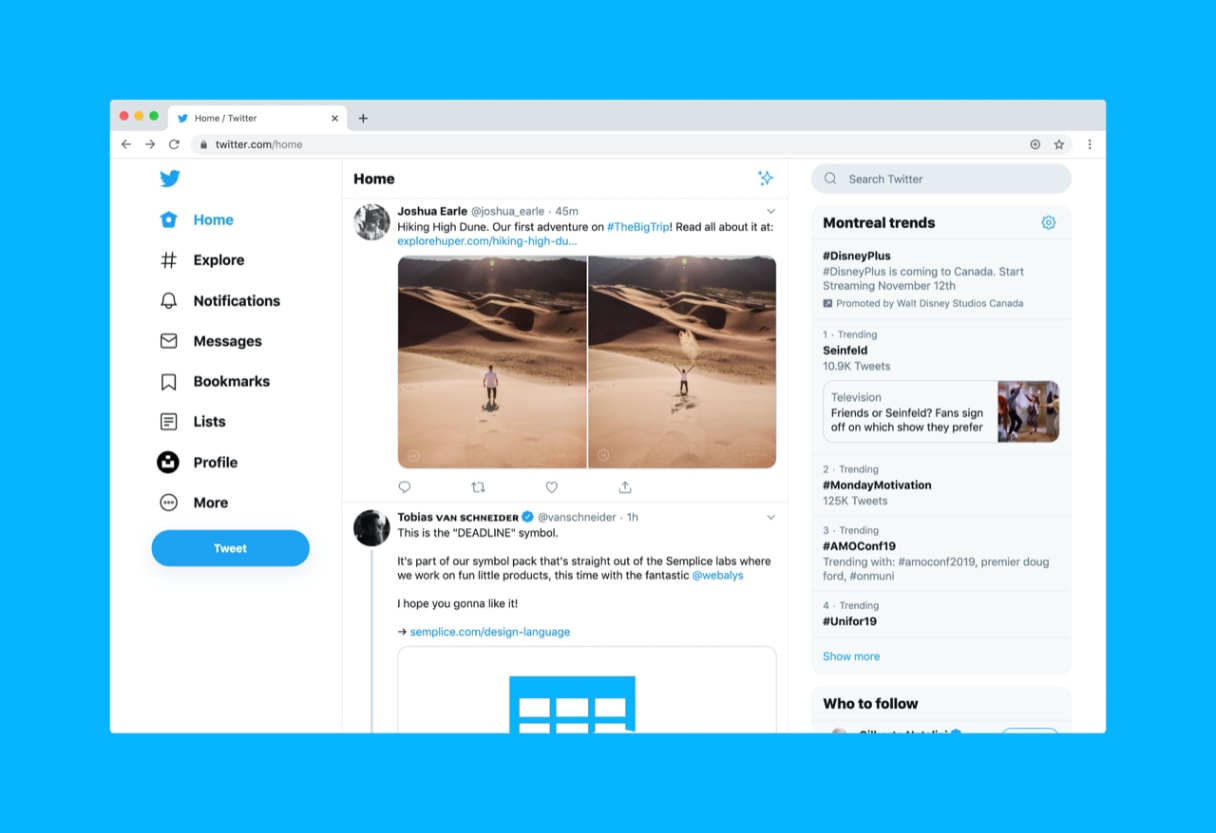 How can Devi AI help me get leads from Twitter?
You can get infinite leads from Twitter with the help of an AI social media listening tool such as Devi AI.
Advanced keyword monitoring and alerts for Twitter
Devi AI is an advanced social listening tool that can monitor Twitter for specific keywords related to your brand or industry. By staying on top of relevant conversations, you can quickly identify potential leads and engage with them in real time.
High-intent lead identification in Twitter posts
Devi AI can also help you identify high-intent leads on Twitter. By analyzing user behavior and engagement patterns, it can pinpoint users who are most likely to convert into customers. This can help you prioritize your outreach efforts and focus on leads with the highest potential for conversion. Let's go get those sales up! 📈
Create quick AI customer support responses with ChatGPT integration
With the recent integration of ChatGPT, Devi AI can also help you streamline customer support on Twitter. It can generate quick, personalized responses to common inquiries, saving you time and resources while improving customer satisfaction.
Twitter lead outreach with Devi AI and ChatGPT
Devi AI can also assist with lead outreach on Twitter. It can help you reach relevant users through personalized messages or promotional content. With the help of ChatGPT, you can easily create compelling messages that resonate with your target audience and drive conversions.
Devi can enhance your AI social media marketing strategy on Twitter by providing valuable insights, automating repetitive tasks, and identifying high-potential leads quickly and efficiently. By leveraging these capabilities, you can maximize your ROI and grow your business on Twitter.
What are the main benefits of monitoring Twitter for keywords?
Your business can benefit from monitoring Twitter for keywords in more than one way:
Engaging in discussions to increase your social media marketing KPIs
Twitter is a popular platform for sharing industry news and insights, as well as engaging in discussions with other users. By monitoring relevant keywords and participating in these conversations, you can establish your brand as a thought leader and build credibility among potential customers.
Monitor your brand reputation and address any negative sentiment
Twitter is also a platform where customers often share their experiences with brands. By monitoring relevant keywords and brand mentions, you can quickly respond to any negative sentiment and address customer concerns before they escalate.
Drive website traffic through link sharing and participating in relevant discussions
Twitter can also be a valuable source of leads and website traffic. By sharing links to relevant content and participating in discussions related to your industry, you can attract potential customers and drive them to your website.
Devi AI can assist you with these four benefits by acting as a Twitter keyword monitor, recognizing brand sentiment, notifying you of high-intent leads, and facilitating customer engagement through its integration with ChatGPT.
By leveraging these capabilities, you can maximize the impact of your Twitter AI marketing strategy and achieve your business goals.
How can I save money on Twitter ads?
Running ads can be an incredible idea. Here are some tips to save money on running Twitter ads.
Set a budget and stick to it
Determine how much you can afford to spend on Twitter ads, and set a daily or total budget to avoid overspending.
Target your audience carefully
Use Twitter's targeting options to focus your ads on the audience most likely to be interested in your product or service, rather than a broad demographic.
Take advantage of promotions and discounts
Keep an eye out for Twitter's special promotions and discounts, such as the Twitter Ads credit for new advertisers.
Opt for ad alternatives such as Devi AI lead monitoring and outreach tool
Another great way to save money on Twitter ads is by using social listening tools such as Devi AI. The best part is that with Devi AI, you can also reach out to your potential leads using ChatGPT to save time on crafting your helpful or sales message. It is a 360º resource saving for your business: money, time, and human interference.
What is best, is by combining Twitter ads and the Devi AI tool, you can increase your ROAS and social marketing ROI at the same time. 🥳 Check out Devi AI and start getting leads instead of spending your resources on ads.
There is no doubt that Twitter is a powerful social media platform that businesses can use to maximize their AI social media marketing efforts, increase brand awareness, and drive leads. By monitoring relevant keywords, businesses can identify high-intent leads and engage with potential customers at the right time.
Devi AI's advanced keyword monitoring, sentiment analysis, and integration with ChatGPT can assist businesses in achieving their goals and maximizing their ROI on Twitter with AI social media monitoring and creation. So why not take advantage of this powerful tool and begin incorporating Twitter into your AI social media marketing strategy today?